WIRES and AWC
WIRES and the Australian Wildlife Conservancy (AWC) have joined forces to help save threatened Australian wildlife in response to the tragic loss of wildlife and biodiversity resulting from the castastrophic fires over Black Summer. 
AWC and WIRES are committed to securing the future of Australia's wildlife. WIRES is contributing more than $1.6 million to AWC's bushfire recovery projects and towards saving the endangered Northern Bettong and Kangaroo Island Dunnart from extinction.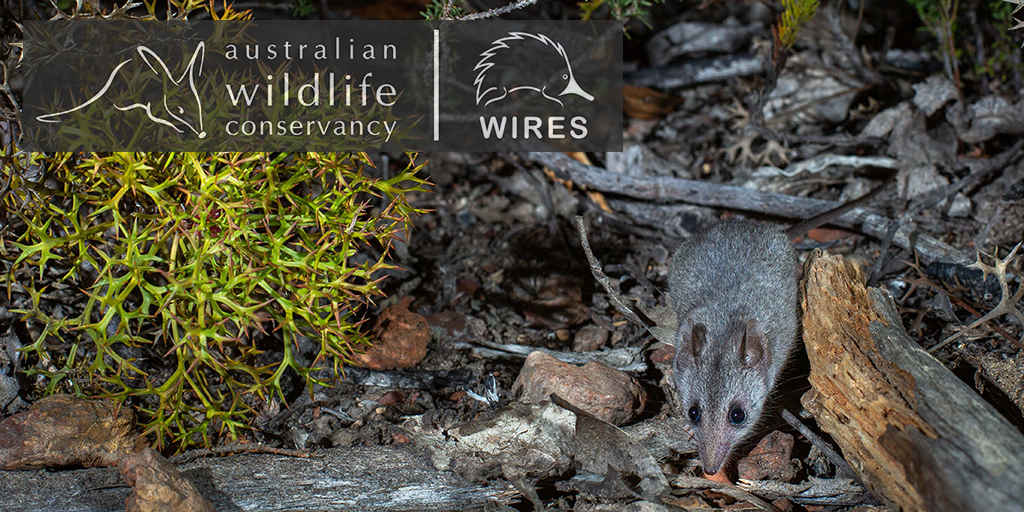 Under the partnership, the funds are supporting:
Protecting threatened wildlife on Kangaroo Island (KI), including one of Australia's most endangered mammals - the KI Dunnart;
Searching for critical refuges to conserve Koalas and Long-nosed Potoroos;
Undertaking ecological assessments and providing strategic advice to help drive the recovery of bushfire affected wildlife and plants;
Creating a fenced feral predator-free area at AWC's Mount Zero-Taravale Wildlife Sanctuary to protect the highly endangered Northern Bettong; and
Undertaking research to develop 'ecologically-friendly' burning practices for southern Australia, learning from Traditional Owners and knowledge gained from AWC's northern fire program.
WIRES Chief Executive, Leanne Taylor, said "The catastrophic bushfires last summer have been devastating for Australia's wildlife. We are very grateful to the global community whose outpouring of support has made investments in these major projects possible. We are proud to partner with AWC to restore native wildlife populations that have been driven to the brink of extinction."
It is the unwavering support of the community that makes it possible for organisations like WIRES and AWC to effectively conserve Australia's wildlife and the habitats in which they live. 
Thanks to the support received from the community, the Western River Refuge was completed on Kangaroo Island in Feburary 2021, and the 370-ha area will protect up to 7 threatened species.
Endangered Northern Bettong Project Update
Endangered Kangaroo Island Dunnart Project Update - New Western River Refuge Launched
Newsletter
Stay in touch and get our regular rescue stories, WIRES updates and a free copy of our 15 Ways to Help Wildlife ebook
Loading...
Make a donation

Just $20 can help us to rescue and care for more native animals
DONATE NOW