Fundraising for WIRES
You can fundraise for WIRES as part of a corporate group, community group, school group, family group, group of friends or as an individual.
By fundraising for WIRES you will be helping us to rescue and care for more native animals, to provide ongoing wildlife information and education to the community and helping us to recruit and support more volunteer rescuers and carers.
Your support literally helps save lives as WIRES rescues and care for tens of thousands of animals every year. WIRES relies on community support for more than 98% of our funding, it is only through the help of our generous supporters that we are able to continue our wildlife rescue and care services.
Set up your fundraising page
It is easy to set up your fundraising page to support WIRES with GoFundMe or via a Facebook Fundraiser simply type WIRES into the select a non-profit search and select WIRES - NSW WILDLIFE INFORMATION AND RESCUE. 
GoFundMe
 and Facebook fundraising are our preferred platforms. They both have zero platform fees (outside of standard bank charges that apply to all transactions) so more of your donation gets through to the cause you care about. Funds raised come to us via PayPal Giving Fund, 
read more
. Donations are receipted via the platform not by WIRES directly.
After your page is set up you can share the details with your friends, family and colleagues to get their support for your fundraising efforts. 
You and your supporters can easily track your progress. Your supporters also get immediate confirmation that their donations have gone to your chosen charity as they receive their tax-deductible receipts instantly.
Decide on your fundraising event
There are many ways you can make a difference. 
The options are unlimited & you can unleash your creativity. Some ideas include:
Participating for WIRES in an active event that your friends and family could sponsor  
Hosting a morning tea 
Running a unique fundraising event 
Choosing to give as a group to celebrate a special person or special event
Supporting WIRES Food Fund 
Tell us about your event
Depending on the nature of your activity you may need a formal authorisation to fundraise for WIRES.
Please email us at fundraising@wires.org.au to let us know about your event, so that we can provide this if needed and thank you for your invaluable help.
Questions
For more information please email fundraising@wires.org.au or call (02) 8977 3396.

Thank you very much for caring for native animals. Together we are changing the world for wildlife.
How funds are used
Make a donation

Just $20 can help us to rescue and care for more native animals
DONATE NOW
DONATION CHARTER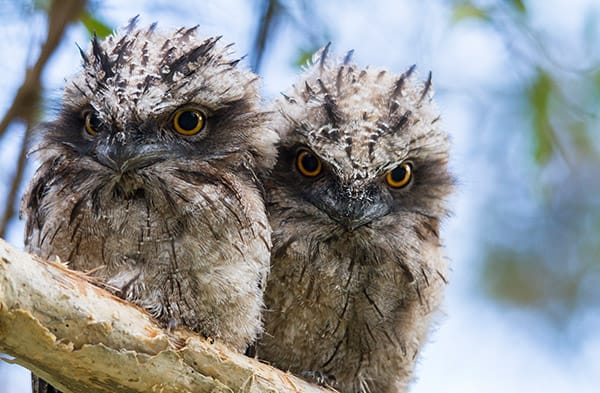 Our Donor Charter
We are committed to improving outcomes for native animals
We act with integrity and use donations wisely
We value your feedback and respect your privacy
Donations to WIRES are used to:
Improve our capability to rescue and care for more animals
Operate our Wildlife Rescue Office 365 days a year
Subsidise food costs for wildlife in care
Provide community wildlife information and education
Provide wildlife training courses for volunteers and the community
Support our volunteers
Grow our service so that we can help wildlife for generations to come
Security Guarantee:
We take your security seriously and all transactions are encrypted and processed on a secure server, so you can submit your credit card details here with confidence.
Did you know that WIRES...
Receives tens of thousands of calls each year to help sick, injured and orphaned native animals.
Trains hundreds of people in wildlife rescue and care every year and has over 3000 volunteers
Has been serving wildlife and the community for almost 35 years