Donate Goods
If you have goods to donate, please complete the form below.
By completing our online form, you're helping to keep WIRES rescue line free for rescue calls.
We may put you in contact with a WIRES volunteer near you, ask you to post the goods to WIRES head office or connect you with the Animal Rescue Cooperative (ARC). WIRES and ARC have worked closely together since the devastating Black Summer bushfires. Together we have distributed thousands of tonnes of goods such as wildlife food and supplies to wildlife rescuers and carers around Australia.
Items Needed
If you have excess stock or unused goods, items on this wish list are much-needed resources  for wildlife rescue volunteers.
Large cages
Flexariums
Top opening pet carriers
Humidicribs / Incubators
Heating pads with thermostat controllers
Puppy training pads
Puppy play pens
Rolls of shade cloth at 50%, 80% and 90%
Aviaries (preferably flat packed) –portable aviaries & fixed location aviaries
Knitted 100% wool pouches & 100% cotton liners - Instructions for making pouches
Towels (particularly white towels)
Wildlife food or credit with wildlife food suppliers (or donate to our Food Fund used 100% for wildlife food)
Medical supplies (bandages, antiseptic, saline solutions, syringes, betadine, butterfly needles)
Disposable gloves, facemasks
Plastic tubs with lids
Ceramic or metal food bowls
Reusable cable ties
Disinfectant hand wash
Swabs/gauze
Eslatoplast tape
Micropore tape
Sub-cut kits
Vetrap
We are grateful to receive items we can give away to our volunteers or auction at fundraising events e.g., movie tickets, event tickets, hotel or resort stays, spa treatments or passes to attractions.
Used Items
Some used items (like cages, aviaries and towels) can have a second life supporting wildlife. Importantly, all used items must be clean and of good quality for our volunteers to use for wildlife in care. Used towels must have no loose threads that animals can get caught in.
Any hotels, motels or laundry services that have clean, white towels or flat sheets that can no longer to be used in room service, please get in touch using the form below.
Donating & Questions
If you would like to donate items on our Wish List, or enquire about in-kind donations, please fill in the form below.
How funds are used
Make a donation

Just $20 can help us to rescue and care for more native animals
DONATE NOW
DONATION CHARTER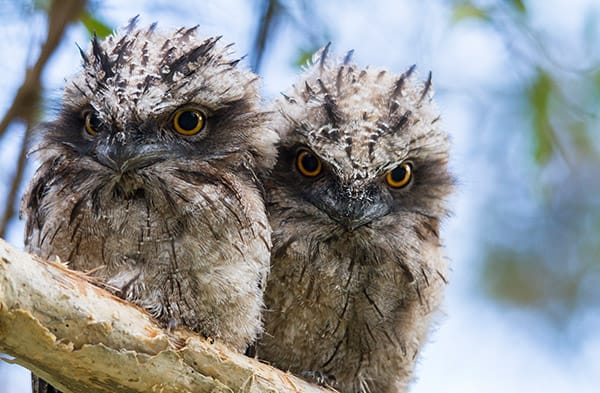 Our Donor Charter
We are committed to improving outcomes for native animals
We act with integrity and use donations wisely
We value your feedback and respect your privacy
Donations to WIRES are used to:
Improve our capability to rescue and care for more animals
Operate our Wildlife Rescue Office 365 days a year
Subsidise food costs for wildlife in care
Provide community wildlife information and education
Provide wildlife training courses for volunteers and the community
Support our volunteers
Grow our service so that we can help wildlife for generations to come
Security Guarantee:
We take your security seriously and all transactions are encrypted and processed on a secure server, so you can submit your credit card details here with confidence.
Did you know that WIRES...
Receives tens of thousands of calls each year to help sick, injured and orphaned native animals.
Trains hundreds of people in wildlife rescue and care every year and has over 3000 volunteers
Has been serving wildlife and the community for almost 35 years