Workplace Giving
A little contribution each pay makes a massive difference for native animals.
Workplace or Payroll Giving is one of the simplest and cost effective ways to give tax deductible donations to support WIRES wildlife rescue and care work that assists tens of thousands of native animals every year. Workplace giving is a simple yet powerful way for employees and employers to help sick, injured and orphaned through regular payroll donations.
By supporting WIRES through Workplace Giving you will help:
Provide wildlife information and education to the community
Rescue and care for native wildlife until they can be released back into the wild
Protect and preserve native animals for future generations
Benefits of workplace giving for employees
Workplace giving donations are deducted from your pre-tax salary, giving you the benefit of reducing your taxable income immediately and stretching your donation dollars further.
You can donate as much or little as you like - no amount is too small to positively impact the lives of disadvantaged wildlife and just 50c a day ($15 a month) makes a huge difference.
Payments come out automatically and you can opt out anytime
Your company may agree to match your donation which would double your impact
You can sign up for our free e-news or connect with us on facebook to stay up to date on rescues and information about how your donations are helping us help wildlife.
Workplace giving is a vital income stream for WIRES and we invite you to download the workplace giving employee information sheet or contact us for further information and assistance.
Benefits of workplace giving for employers
Workplace giving is a simple way to enhance your business's involvement in the community, with clear business, employee and community benefits. Payroll giving is a powerful way to demonstrate corporate social responsibility and commitment to causes employees care deeply about. The deductible donations made through workplace or payroll giving help:
Create a more connected workplace where giving is seen as a collaboration between employer and employee
Enhance your organisations' corporate social responsibility and community programs
Aid in the retention and recruitment of staff
Increase your company's charitable giving with little effort or cost & allow you to monitor the level of charitable giving your company has achieved.
Companies can enhance their staff's workplace giving program by electing to implement a matching gift program. This is an incentive for staff to donate through a company workplace giving program, and help raise more funds for WIRES work with wildlife.
The Australian Charities Fund and the Centre for Social Impact conducted a detailed study in 2013 that showed people involved in workplace giving are more engaged and motivated towards their employer.
Workplace Giving is a vital income stream for WIRES and we invite you to download the workplace giving information sheet or contact us for further information and assistance.
To find out more about how to become a WIRES Workplace Giving Partner, please email info@wires.org.au or phone (02) 8977 3327.
How funds are used
Make a donation

Just $20 can help us to rescue and care for more native animals
DONATE NOW
DONATION CHARTER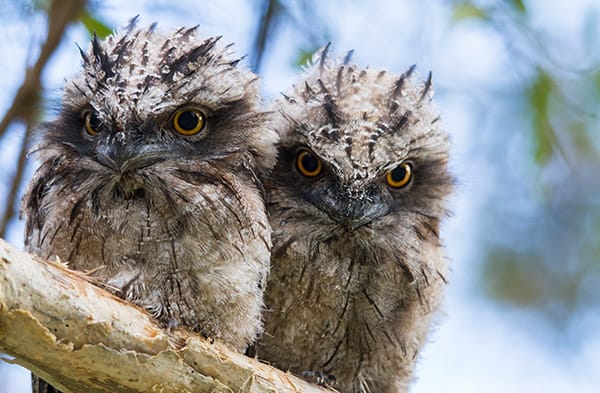 Our Donor Charter
We are committed to improving outcomes for native animals
We act with integrity and use donations wisely
We value your feedback and respect your privacy
Donations to WIRES are used to:
Improve our capability to rescue and care for more animals
Operate our Wildlife Rescue Office 365 days a year
Subsidise food costs for wildlife in care
Provide community wildlife information and education
Provide wildlife training courses for volunteers and the community
Support our volunteers
Grow our service so that we can help wildlife for generations to come
Security Guarantee:
We take your security seriously and all transactions are encrypted and processed on a secure server, so you can submit your credit card details here with confidence.
Did you know that WIRES...
Receives tens of thousands of calls each year to help sick, injured and orphaned native animals.
Trains hundreds of people in wildlife rescue and care every year and has over 3000 volunteers
Has been serving wildlife and the community for almost 35 years